All items on this menu are either meat-free or prepared with halal-certified chicken.
To access the menus in PDF format, simply click on the provided link, and you can conveniently download and save them for later reference.
If you're looking for more detailed information about a specific menu, just click on the corresponding toggle, and all the details will be revealed.
Dish cooked with mirin so not halal
Chow Mein 7.95
Chicken or tofu

Singapore Noodles 7.95

Chicken or tofu

Thai Chicken Curry Noodles 7.95

Chicken
Pad Thai 7.95
Chicken or tofu

Nasi Goreng 7.95


Chicken or tofu
Katsu Curry 7.95
Chicken or cauliflower

Thai Chicken Green Curry 7.95

Chicken
Sweet & Sour 7.95
Chicken or cauliflower

BBQ Sauce 8.50
Satay Peanut 8.95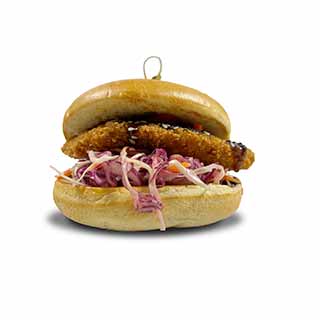 Katsu 8.50

Chicken Bites 8.95

Chicken Wings 8.95

Honey Butter Chicken 9.50
Jasmin Rice 2.95

Vegetable Spring Rolls 3.45
with hoisin dip
Loaded Fries 4.25


Salt & pepper

or curry loaded

KIDS MENU
Choose any meal for 5.95
Wings
Sticky or salt & pepper
Katsu Curry
Chicken or cauliflower

Fried Noodles
Chicken or tofu

Sweet & Sour
Chicken or cauliflower